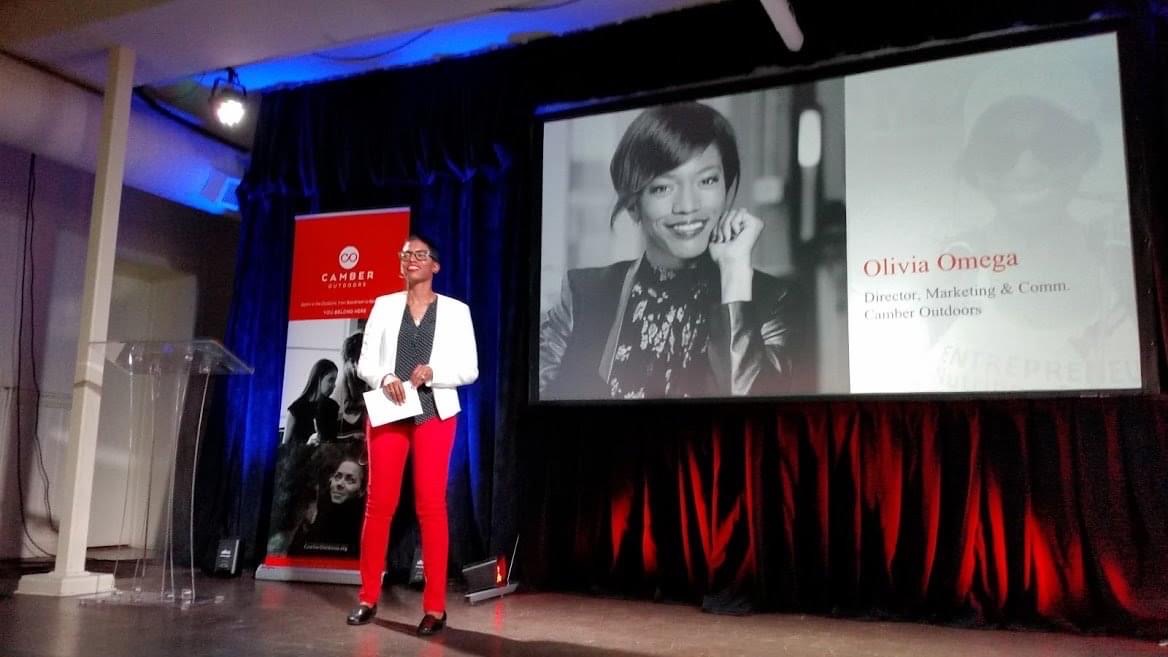 Testimonials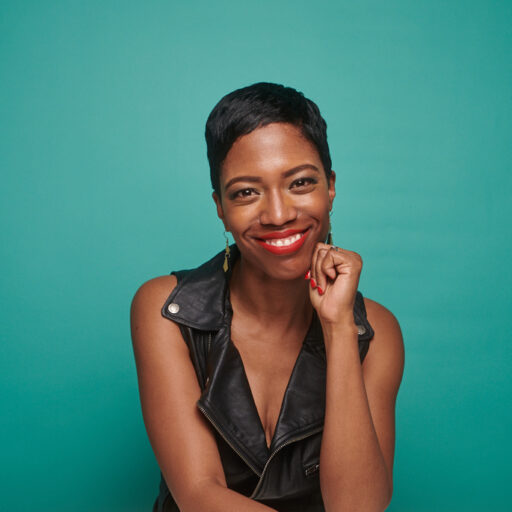 "Imagine a place where your personal self and your professional self intersect. Where your life's journey meets your expertise. This is the place from which a unique story can be told. This is your personal brand."

– Olivia Omega
"I was at the conference you spoke at this weekend and was incredibly moved and inspired by your life story. You are an incredible presenter. Thank you for sharing with us!" – Michaela S.
"I just finished listening to your talk. OMG! You are so inspiring, you took me on an emotional rollercoaster and put things in the right perspective. Respect!" – Tityana N.
"Olivia was fabulous! She just made me realize I can follow more than one of my dreams at the same time! It's what I've been wrestling with. I so needed that!" – Karla D.
"Olivia brings a level of energy, enthusiasm, and humor to her presentations that gets college students excited to talk about the importance of their individual personal brands. She uses relevant material and examples in pop culture to make the topic of authenticity and personal branding fun and relevant, stimulating good conversation about how it will impact their future.

Olivia offers invaluable information for the students as they navigate through college and begin building their careers. She has a wonderful ability to connect with this audience and has even become a long-term resource and mentor to a number of our past students. We've requested Olivia's workshops over several years and continue to hear praise and positive feedback."
Luke J. Carleo
Former Community Outreach & Senior Scholar Relations Officer
The Daniels Fund
"I heard Olivia's talk at a time when I was feeling lost and unmotivated in my pursuit of a creative route to self-employment. After just an hour of listening to her speak, I felt energized, motivated, and truly unstoppable. I received clarity and direction. I cannot say enough good things about this strong, talented, and brilliant woman! Thanks to Olivia, I am now making a solid full-time salary and loving it! – Lauren D.
"You may know Olivia Omega to be a hard worker, but what you may not know is her determination for positive change, her countless scarifies for other people that goes unnoticed. She is the pulse of our movement and thread stitching our city together. Another one of Colorado's best-kept secrets!" – Tyrone B.
"One conversation with Olivia and I knew that the knowledge she so graciously shared would be instrumental to the success of my brand, image, and business. I received strong clarity, proven ideas, and ways to effectively implement them NOW. She has helped me achieve my goals, overcome stumbling blocks and maximize my performance." – Michelle C.
"Olivia, I wanted to say thank you so much for taking the time to come and speak to the Daniels Scholar Ambassadors. In the short time, you spoke with us, I immediately felt my confidence increase and had a much better realization of how to embrace my individuality. I loved how positive your message was, and I was able to learn life-long tips from your kind words. You did a wonderful job of presenting tips that were relevant in both professional and personal settings. I know we all truly appreciated having you there to speak to us. Thank you again, I look forward to buying your book soon!"
Payton D.
College Student